I have been living in Hódmezővásárhely, in this calm town on the south-east part of Hungary, for one month. During this time I have been working for the HFC football team. I have been accepted by the club quite fast and it treats me very well.
In the following I want to introduce my average weekly schedule.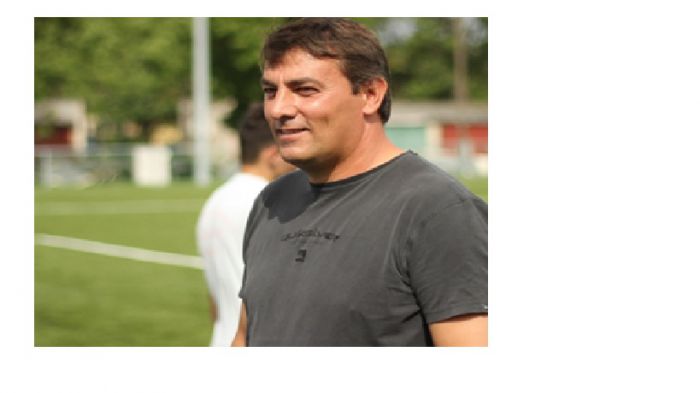 Every Monday morning at 7:30 I drive to Budapest (the road app. 190km long) to take a part on a meeting with László Németh the leader of AFCK Sport Management, and my Spanish colleagues: Xavi and Benigno. After a common lunch I came back to Vásárhely to lead a training at 5 o'clock, than get home at 8 pm.
On Tuesday, Wednesday and Thursday the trainings are mostly in the morning, the U16, U18 and U19 teams train from 9 am. Sometimes I have the possibility to hold the training for one team of these. If I can't I write notes about the exercises which we completed on the practices. From the beginning of September, after the school has been started, the trainings will be from 7:15 am. and 9 am., the U16 with U17 and the U18 with U19 will train together.
On every afternoon except of Friday all of the teams from U13 till U19 have one and a half hour long trainings. The players under 12 years old train 3 times per week one hour.
I always change the team which I hold the training, and I try to monitor the work of other teams as often as I can.
The trainings of the first team is at 6 o'clock pm. and I try to listen the practices, and after it I discuss professional topics with the trainer of the first team.
On the weekend I watch as many football matches as possible. Usually the U16 and _U18 teams play on one day and on the other day play the U17 and U19 teams. On every weekend we have at least one home matches which I can see. If I have time I try to follow the matches of the first team on site.
At all I love my job; my passion has helped to me to be there, where I am now.
I feel myself winner because my job is my hobby.
THE FOOTBALL IS MY LIFE.